An Introduction to Podcasting for Online Courses
As technology capabilities increase, so does our ability to meet students where they are and accommodate different learning needs. Using podcasts as supplemental learning materials in courses offer a way to reach students in their daily lives. Students can listen to a podcast episode as they are riding in a car, working out, or sitting in their apartment. Because students can access podcasts on their phones or tablets, podcasts reinforce content in a portable, accessible way.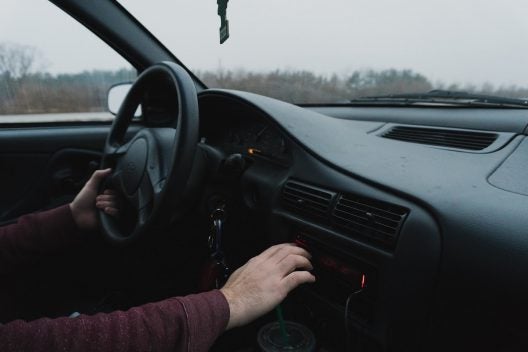 Podcasts also encourage student engagement. Many professionals think of podcasts as the "theater of the mind" because a podcast has the ability to use sound effects and music to help enhance the storytelling experience. Podcasts act as a platform for students to visualize the subject matter. As a result, podcasting is an effective method for boosting information comprehension and retention.
There are a variety of podcast types and methods which will allow you to reach your learners in a purposeful way. You can record a lecture as a podcast or you can use the podcast as an element of microlearning that reinforces course concepts. Where do your students struggle? Imagine creating a podcast to assist with a review of core concepts for test prep or extend course content with a real-world application of the content. You could also host a podcast for the entire program or a series of courses that would tie content together between instructional sequences.
Consider some other ways to use podcasts in your courses:
Include Guest Speakers in the course
Incorporate an Existing Podcast Episode
Introduce a Podcasting Assignment for your students as an alternative to video presentations
Lecture – if you have already recorded lectures, remix into a podcast
Producing a podcast may be simpler than you think. It is as simple as gathering ideas, creating a structure, and remembering to keep the podcast short or focused on one topic. Creating a "theater of the mind" podcasting experience takes extra planning but the results can yield a great impact on the listener. Scripting is key in order to produce a podcast that uses sound effects, music, and other voices to tell a story. As you script your podcast, consider length, tone, and whether your purpose is to interview, instruct, or link real world examples to course content.
Since podcast quality is important they are often scripted, specifically-formatted, and highly-produced. Consider the resources that you may have available to you. Do you have access to a studio or post-production professionals? Or, will you be creating the podcast yourself? When you think about developing a podcast, ask yourself the following questions:
Do I have access to a good microphone?
Do I have access to an audio editor?
What other sounds or music could enhance the experience?
Where will I upload and host my podcast?
Would I like my podcast to show up on podcasting channels like iTunes, Stitcher, Google Play, etc.?
Try podcasting. If you want to engage students in a transformative educational experience, consider podcasting as a tool to weave supplemental course content and instruction into your students' day-to-day lives. As your podcast launches, you will discover the power of developing a scalable relationship with our students as they listen to your voice, stories, and interviews. Since people listen to podcasts for longer periods of time than traditional video, you may find that podcasts will become an excellent way to expand course content and apply key concepts to the "real world." As you get started, consider two helpful resources: "How to Get Started Podcasting" by NPR and Podcast Accessibility. Happy podcasting!
Listen to an example podcast:
A special thanks to Ricardo Leon, Matthew Robinson, DeAnna Soth, Mary Loder, and Taylor O'Kelley who assisted with sourcing ideas, writing, and revising the article.
Tamara Mitchell is an Instructional Design Specialist with ASU Online IDNM. She has a decade of experience as an instructional designer for higher education and private industry. She has also taught online classes for seven and a half years. Tamara holds a Masters in Informational Technology and Instructional Design and a Masters in English Language and Literature. During her time in higher education, she has worked with faculty to develop podcasts in their courses as well as podcasting assignments and opportunities for students.