Instruction By Design: All the Rigor, Half the Time

Season 06 | Episode 01
In this episode, the instructional designers from Arizona State University's Edson College of Nursing and Health Innovation (Aaron Kraft, Celia Coochwytewa, and Jinnette Senecal) are joined by special guest Dr. Karen J. Saewert, to consider several factors related to the design and facilitation of compressed format courses. We then explore aspects such as instructor presence, communication management, and the timely support of students who may be struggling.
Resources from the episode:
Lutes, L., & Davies, R. (2013). Comparing the rigor of compressed format courses to their regular semester counterparts. Innovative Higher Education, 38(1), 19–29.
Shaw, M., Chametzy, B., Burrus, S., & Walters, K. (2013). An evaluation of student outcomes by course duration in online higher education. Online Journal of Distance Learning Administration, 16(4), 1 – 22.
Sloan, R. (2017, November). Improving student outcomes utilizing 8-week courses: Considering its feasibility for Ivy Tech Community College.
The University of North Carolina at Charlotte, The Center for Teaching & Learning. (n.d.). Short courses / part-of-term courses: Condensing course content.
Vareberg, K., & Westerman, D. (2020). To 🙂 or ☺, that is the question: a study of students' initial impressions of instructors' paralinguistic cues. Education and Information Technologies, 25(5), 4501-4516.
Guest profile: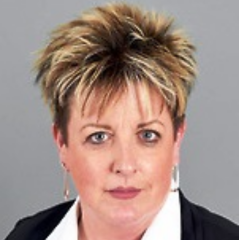 Karen J. Saewert, PhD, RN, CPHQ, ANEF champions leadership and quality-focused initiatives to advance nursing and health professions education and improve healthcare quality and safety. She joins colleagues in national and international efforts to demonstrate how the collaboration of practice and health professions education can lead to improved healthcare quality and outcomes in emerging team-based practice models.
Instruction By Design is produced by Arizona State University's Edson College of Nursing and Health Innovation. To learn more about the podcast or subscribe, please visit our website. You can contact us at InstructionByDesign@asu.edu or @IBD_Podcast.