From the Trenches – An ASU Online Student Perspective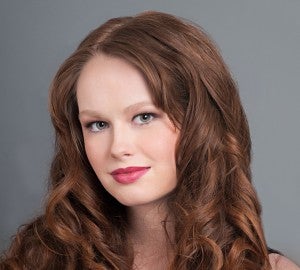 Full disclosure: my daughter is an ASU Online freshman – she has 25 credits under her belt as of now.  She has taken required courses and electives and thus far she is loving the convenience of getting her bachelor's degree online through ASU while attending a two year professional acting studio in New York full-time.  Her dream is to act on Broadway; my requirement is that she earn a four year degree at the same time. 
As a seasoned online student, I thought it would be useful to pass on some of her ideas about what makes a great online course.
An easy to navigate course – "Sometimes the classes are not easy to figure out.  I typically print out the syllabus and then go through it trying to identify the course location of the exams, quizzes, activities, and discussion boards."
A clear syllabus – "If I need to use Netflix, Amazon, etc. to watch a film, tell me upfront.  Also, please be clear in your grading guidelines and due dates."
Be present in the course – My best instructors send emails, post frequent announcements, interact in the discussion boards, post video lectures, and grade in a timely manner.  I want their time and attention, just like a campus student would have. If the instructor engages with me, I feel more comfortable asking for help when I need it."
Quizzes/Exams – "I'm on the East Coast and my studio schedule is crazy and includes weekend classes.  Please keep quizzes/exams open for a 48 hour period so it is easier to schedule."
Acknowledge technical issues – "If the system is down when an assignment is due or a quiz is scheduled, please let us know.  And, if needed, extend the due date. I schedule my time down to the minute, so a few hours of downtime can really impact my ability to submit an assignment.
Treat students like adults – "I've only had one instructor who was a bit negative.  I'm 18 and living in NY.  If I have a problem or don't understand something, I want you to help me."
Communicate – "Tell me what you want and when you want it.  Be clear. Reminders are helpful.  Like you, I have family, work, and school to juggle, so reminders are my safety net."